B2B Program
39F Inc Furniture is a manufacturer and wholesaler of custom furniture. Our online store allows our customers and interior designers to choose products from a variety of styles from traditional to contemporary. Our site allows our customers to customize and see images of their unique items in real time. 39F Inc offers purchases as small as a single piece and up to a full 40ft HC container with an MOQ of 1 for any individual SKU or finish. We offer discounts to the design trade and stocking dealers as well as significant volume discounts for direct container purchases.
Drop Shipping
Save from 10% ~ 20% off price.
Ship within 48 hours.
Providing strong inventory reserves.
No minimum quantity required.
Low shipping freight with our partner carrier
Submit My Application
Become a Dealer
Save from 15% ~ 30% off price.
No minimum order required.
With this price you show us that you own a stationary retail store. You can keep the goods in our warehouse and keep an annual order amount of $10,000.
Submit My Application
Wholesale Program
Save from 20% ~ 30% off price.
Only $1,000 minimum for your opening order and reorders.
We offer small pallet package and large pallet package.
Items are ready to ship, always ship out within 48 hours.
You can customize items that are built to order handcrafted in our factory.
Submit My Application
Container Program
Get our biggest discounts with your container starting at 40% off.
No minimum order quantities for each piece and/or finish.
Containers can be arranged from the country of origin directly to you, the retailer.
You can customize items that are built to order handcrafted in our factory.
A $2,500 deposit is required for first time customers only.
Submit My Application
1. Apply for an 39F Inc Business account and provide the documentation we need for our approval process.
2. Once approved, you can order directly on our site 24/7.
3. We ship the product directly to your store, warehouse, or customer.
1. Awesome pricing and discounts that increase the more you order!
2. Access to our product catalog, 100,000+ of 39F Inc products to choose from!
3. Zero cost to join!
4. No minimum quantity order required.
5. Convenient on-demand ordering!
The 39F Inc B2B Program is for retailers who plan on reselling our goods in their retail stores or websites. Please note that we do not allow reselling of our products on Amazon.com or Walmart.com, nor PPC bidding on our brand keywords. If you do not abide by our policies, we reserve the right to permanently ban you from participation in this or other 39F Inc programs.
It's very simple! We put thousands of products at your disposal and send them directly to your warehouse or customer. To join our program & start making money as soon as possible, just follow the step of HOW TO ORDER as below.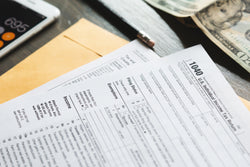 1. Apply for an account.
Create or login to your 39f. ca account.
Complete the form with company information.
Submit application.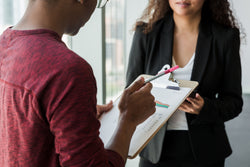 2. Application review
Our expert will contact you within 24 hours.
Once your information has been reviewed and approved,we will convert your customer account into a business account.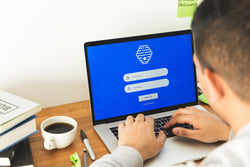 3. Place order
You will get wholesale price by your business account.
Browse our website catalog and start shopping.
You can discuss all detail regarding B2B program with expert and place order directly.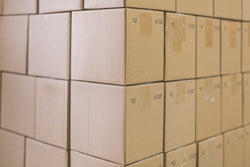 4. Shipping
Our warehouse will promptly ship your order! Please refer to our shipping requirements. Also, for more question please contact us.