Description
This V-shape magazine rack equipped with a wood tabletop is a wonderful choice for you to store your books, magazines, and documents. You can even place an alarm clock, a figurine, a lamp, a delicate vase, or any other décor pieces on the tabletop to spice up the details of your room. You will also be amazed by its versatility, as it can fit any of your rooms, and serve as a side table in your bedroom, an end table at the entryway, or a stylish coffee table in your living room.
Features
Large Capacity: This V-shape magazine rack with a large capacity allows you to store as many magazines or books as you want.
Metal Frame Support: With the metal frame, this magazine rack can hold a maximum weight of about 50 lbs.
Wood Tabletop: With a size of 16.93'' x 17.75'', the tabletop made of manufactured wood can fit in a lot of items.
Modern Design: Given the stylish and fashionable apperance, this magazine rack works perfectly as an elegant piece of décor in any of our rooms.
Easy Assembly: It is easy to assemble the magazine rack with all parts numbered in the package, so you don't need to spend too much energy on installation.
Find us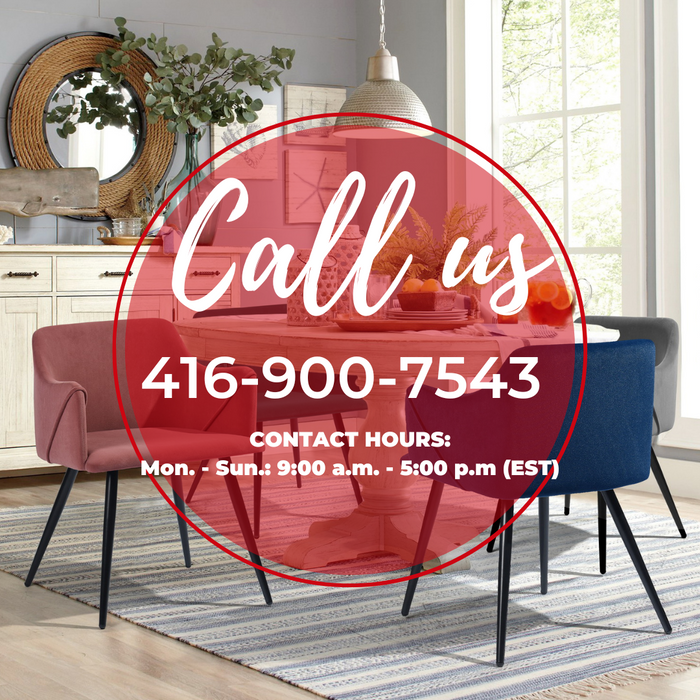 Our staff of furniture experts are always available to answer your questions and help in any way we can. We can guide you through the entire process, from planning to purchase to logistics and delivery. Think of us as a part of your team. Your success is our top priority. Let us know how we can help!