Description
This armchairs features mixed materials and brings a streamlined, modern look to your dining room or living room. Both chairs have a base with sled legs for some industrial flair. The seats and backs are wrapped in faux leather in a rich neutral tone that complements a variety of styles and color schemes. Plus, a foam fill gives you plenty of support while vertical channel tufting and flared arms round out this distinctive design.
-Waxy Faux Leather
Upholstered in waxy faux leather, our Caplinger armchairs provide a functional seating option for both dining and living spaces. The seat is designed with a high backrest and incorporated armrests to support your frame and the minimalist metal legs provide a stable base.
-Back to Retro
This stunning range of vintage chairs will transform your dining room by adding that touch of retro styling with its vintage style faux leather. 2 colors are available, black and brown.
-Sled Style Base
Don't forget it assembles in seconds! Sled shape base is very easy to assemble. It includes a detailed instruction manual and all screws needed for an easy assembly.
Find us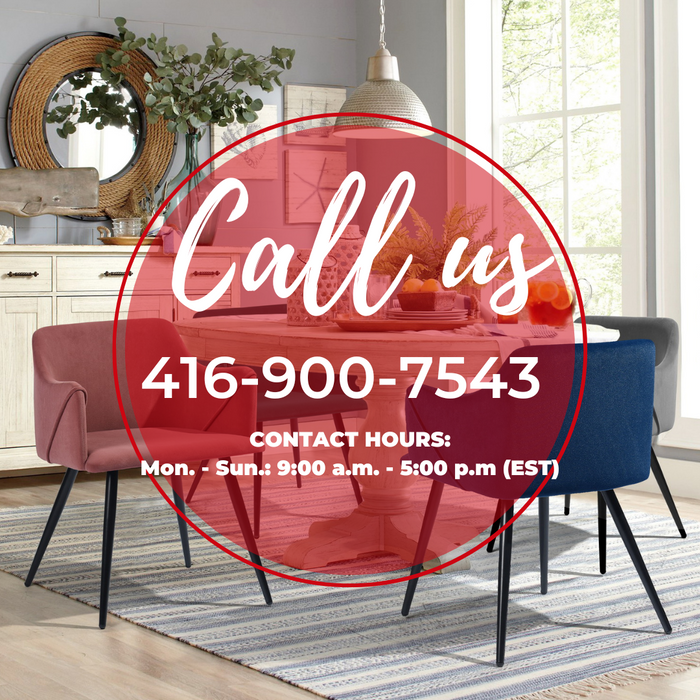 Our staff of furniture experts are always available to answer your questions and help in any way we can. We can guide you through the entire process, from planning to purchase to logistics and delivery. Think of us as a part of your team. Your success is our top priority. Let us know how we can help!