Description
Modern and luxury elements meet in this chic streamlined ottoman. Features with strong golden-painted basket shape leg frame provides a sense of luxury while ultimately soft fabric upholstery envelops the top with a fantastic touch of texture, this ottoman is perfect as an extra seat in your living room or combination with your study armchair to kick your feet up. This compact fits easily in smaller spaces, allowing its versatility in function.
Features
* Stylish and elegant golden-painted basket shape leg frame?
* Perfect size as an spare seat in living room, a place to kick up your feet, or a spot to set down snacks
* Suitable for any room and easy to clean.
Find us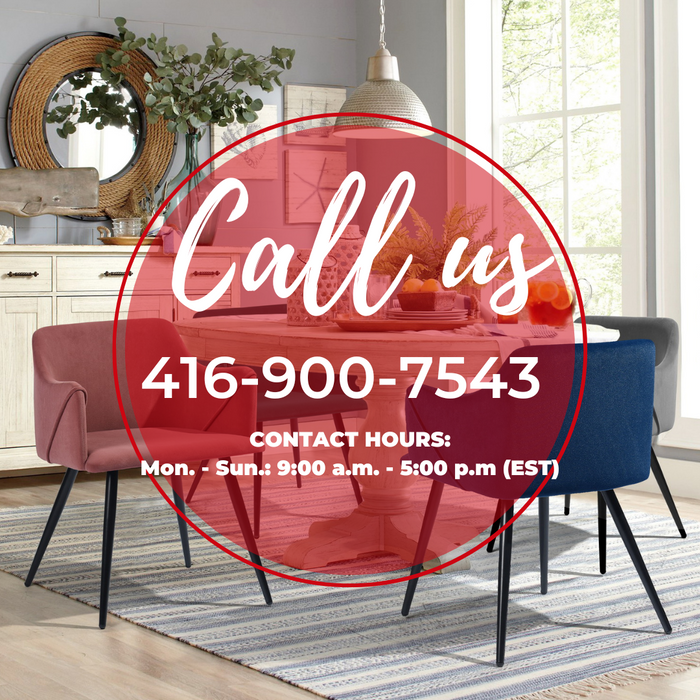 Our staff of furniture experts are always available to answer your questions and help in any way we can. We can guide you through the entire process, from planning to purchase to logistics and delivery. Think of us as a part of your team. Your success is our top priority. Let us know how we can help!