Description
These elegant chairs have great lower back support and comfortable seats. Can be used as a dining chair, or accent chair and also be a good choice for a desk chair. The legs are made of metal finish in black color or in a woodgrain finish, easy to screw in, and sturdy. Each chair accommodates up to 250 lbs. Its curved, padded seat and diamond QUILTED design was featured on the chair back which gives a strand of elegance style. Also super easy to clean.
Features
Super easy to put together, just need to connect a few screws
Sturdy and Durable: The legs are easy to screw in and are sturdy. lightweight, and durable. Each chair accommodates up to 250 lbs.
Comfortable Low Backrest: The back is high enough to be comfortable but low enough to be cute and for a dining table height. Great lower back support and they only rise to mid-back.
Perfect Size The great small size really elevates the space and is easy to storage, good for couples or single-person use.
Find us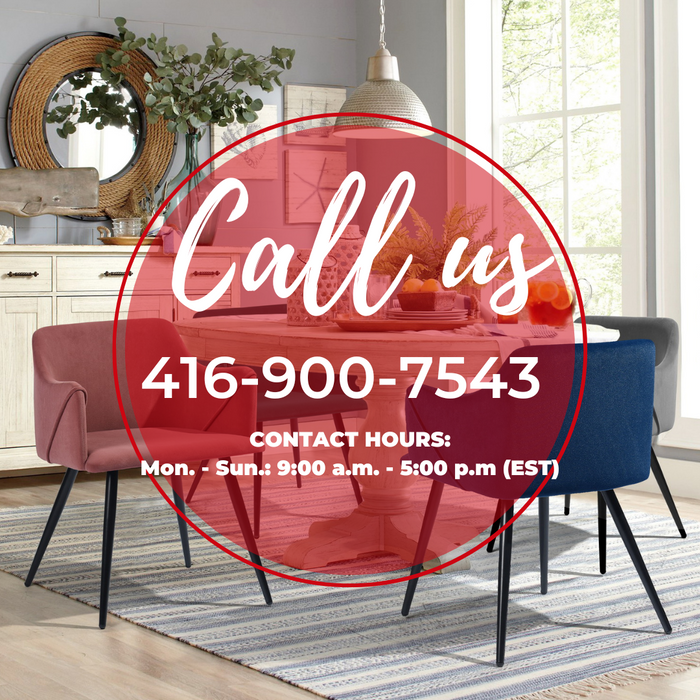 Our staff of furniture experts are always available to answer your questions and help in any way we can. We can guide you through the entire process, from planning to purchase to logistics and delivery. Think of us as a part of your team. Your success is our top priority. Let us know how we can help!