Description
This 2-piece stool set has clean lines and velvet upholstery that offer your kitchen island or dining table a glam look. The frames are made from engineered wood and metal with a sleek, black finish, and built on flared legs for a contemporary artist look in your space. These foam-filled stools feature a bucket seat with a curved back, and they're upholstered in velvet in your choice of color. Also, they have built-in support bars at the bottom to keep your feet comfy while you kick back and enjoy a good meal or a glass of wine with friends. We also love that these stools are stain and rust-resistant, so they stand up to spill and ding.
Features
Velvet Opulence: Upholstered in plush velvet, this armchair also features a refined piping detail around the chair arm.
Sturdy Crossover Base: The crossover structure is one of the most stable structures and is very safe to sit on.
Upholstered Seat: Filled with high quality foam, these upholstered bar stools offers hip relaxation and comfortable sitting experience.
Scoop-shaped Backrest: Slightly curved backrest can fit the body well. This structure of the chair is more comfortable than the flat shape.
Warranty & Customer Service: 1-Year WARRANTY, we value every customer's shopping experience.
Warm Note: The dimension of the item may be slightly different from the image depicted on dimension media due to a variety of factors including Location Latitude, Elevation, Measurement Tools, Measurement angle, etc.
Dimensions & Weights:22'' W X 18.7'' D X 10.2'' H;12KG
Material:Manufactured Wood; Steel
Assembly Required:Yes
Find us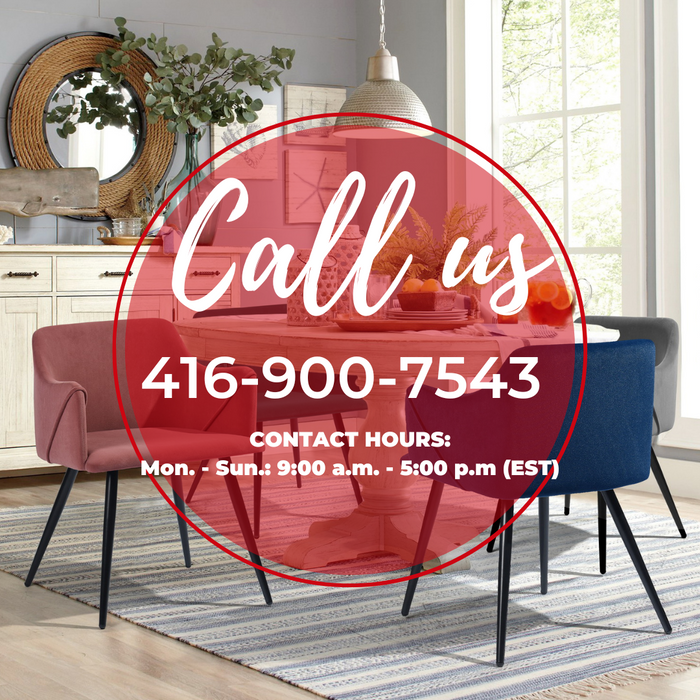 Our staff of furniture experts are always available to answer your questions and help in any way we can. We can guide you through the entire process, from planning to purchase to logistics and delivery. Think of us as a part of your team. Your success is our top priority. Let us know how we can help!