Description
This set of 4 upholstered dining chairs adds an elegant look to your dining room and creates an inviting atmosphere in your dining room for dinner parties or family gatherings. Each chair is made from solid and engineered wood, with a natural variation finish. Their rectangular backs are framed with carved details, and four solid wood legs round out the look. These chairs have seats and backs padded with foam and upholstered with 100% polyester blend with stain resistance and water resistance function that complements the natural-looking frame.
Features
Set of 4: More economical deal for family dining.
Solid Wood Legs: With antique finish make these legs bring a strand of vintage.
Retro Detail: Wood chair back features carved details.
Strong Function Fabric: Polyester blend fabric with water resistance and stain resistance.
Upholstered Wood Chairs: Bring more comfortable than wood chairs and keep the wood chairs antique style.
Natural Variation
Natural Wood Grain Color Variation
(No item has the same grain color, finish, or wood knots due to natural factors.)
Weathered Steel
(Designed to fade from a standard metallic color to a rusted one when exposed to weathering.)
Find us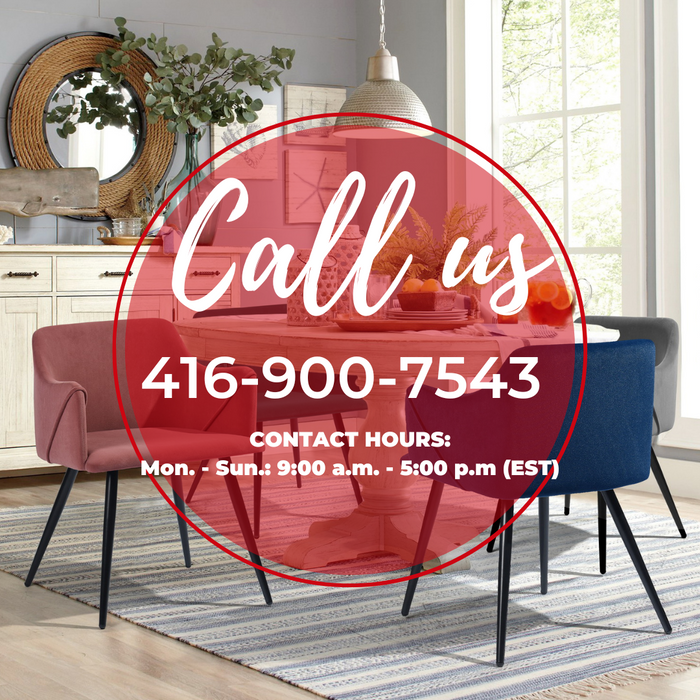 Our staff of furniture experts are always available to answer your questions and help in any way we can. We can guide you through the entire process, from planning to purchase to logistics and delivery. Think of us as a part of your team. Your success is our top priority. Let us know how we can help!