Description
This vanity adopts a modern style design, with its coal black marble pattern desktop and simplistic steel frame adding a touch of elegance to your room. It is a nice place for getting ready each morning, since the large desktop offers you enough space to store your essentials, and the oval mirror is also practical for polishing your looks. As a vanity with multiple functions, you can feel free to mix and match as you wish in order to design your room the way you want. And it can be a great starter vanity desk for a teenager¡¯s room!
What's Included?
Features
High-Quality Mirror: This vanity comes with a quality-tested oval mirror with high clarity, a perfect tool for your makeup and skincare.
Curved Desk: The ergonomically curved edge of the desktop offers a more friendly and comfortable user experience.
Marble Finish Design: The coal black marble pattern of the desktop is not only elegant aesthetically, but also stain-resistant and easy to clean.
Durable Steel Frame: The simplistic stainless steel frame structure is able to provide strong and sturdy support for the vanity.
Multifunctional Furniture: Besides conducting your daily makeup or skincare routine, it is also a perfect place for reading and writing.
Find us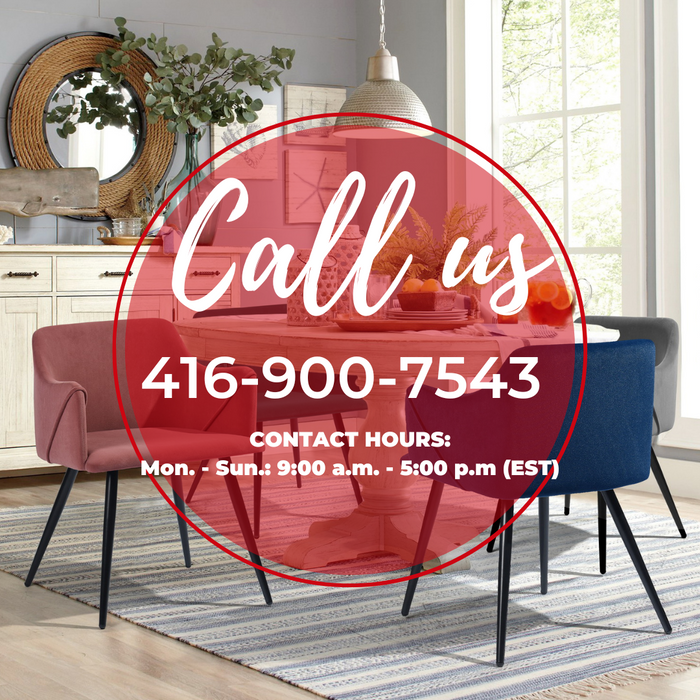 Our staff of furniture experts are always available to answer your questions and help in any way we can. We can guide you through the entire process, from planning to purchase to logistics and delivery. Think of us as a part of your team. Your success is our top priority. Let us know how we can help!